Careers
Successful financial representatives with Northwestern Mutual experience tremendous pride and satisfaction in building a practice from the ground up. Their success is not a factor of luck or chance; it's the result of a productive work ethic, strong relationship skills and a level of professionalism second to none. A mission of doing what's right for our clients is the thread that weaves together our organization.
The goal is not to simply sell products, but to discover clients' needs and help to meet them. That means taking the time to understand each person's financial situation, values and goals. You might conclude that no one person can be an expert in all financial matters. We agree. That's why we provide you and your clients with access to a nationwide network of representatives, advisors and specialists who will work with you to provide a full range of services.
We know that building your own business is difficult without help. As a financial representative with Northwestern Mutual, you will be in business for yourself, but not by yourself. Northwestern Mutual will provide you with support in your training and development, so you don't have to do it alone. Additionally, you will receive mentorship, business coaching, technological support, and administrative assistance.
New representatives receive initial industry and sales training as well as mentoring and joint work programs for hands-on experience. They have access to online education resources for polishing skills and keeping up to date on industry information as well as exposure to opportunities for ongoing career education and advanced professional designations to increase their knowledge and reputation.
Day In The Life - Full-Time Representative
Watch a day in the life of some of our representatives as they navigate their schedules, practices and personal lives.
Why become a Financial Representative with Northwestern Mutual?
Independence: You build your business the way you want to - choosing your hours, your clients, and the financial specialties that you want to pursue. At the same time, our group provides a Network of Specialists to support you in the pursuit of many different financial strategies.
Income: Your earning potential is dictated by your energy, commitment and drive - not by corporate guidelines.
Impact: Your impact is lasting because as part of Northwestern Mutual, you don´t just sell products; you analyze client needs and offer solutions resulting in long-term relationships with your clients.
Your career as a Financial Representative is what you make of it. You can achieve financial independence from a career that offers the chance for success personally, professionally and financially.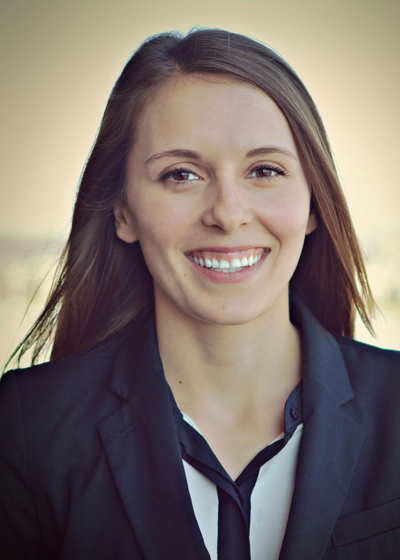 Tiana Tidd
Director of Internship Development
Email
Office 608-836-3080