Management Team
Our business is about relationships and we have an amazing management team in place that understands this. They are committed to furthering the development of our financial representatives through training and guidance so our representatives can establish enduring and solid relationships with their clients.
Josh Steven Kosnick
Managing Partner
josh.kosnick@nm.com
Office 608-836-3080
Josh Kosnick grew up in Peoria, Illinois as the oldest of four children to a Northwestern Mutual representative, and later Managing Partner of the Middleton Network Office – Steven Kosnick and his wife Denise. Josh's family moved to Wisconsin where Josh attended Verona High School and then the University of Wisconsin-Whitewater, where he played football. After a lifetime of exposure to Northwestern Mutual, Josh enthusiastically began his career as a financial representative with Northwestern Mutual in January 2005. Josh is now the Managing Partner, which consists of growing his personal practice as a financial advisor, mentoring newer representatives and actively recruiting new possible financial representatives. He has qualified for the Million Dollar Round Table (2010-2012) and in 2012 he was recognized for leading his district in new clients. He is also an active member in National Association of Insurance and Financial Advisors, Greater Madison Chamber of Commerce and Middleton Chamber of Commerce. Josh is passionate about helping his clients and shares that his dream is to help others achieve their dreams.
Managing Director
Office 608-314-9260 ext 3944
Matt Krueger grew up in Marshall, WI and took part in a two-year Business Management program at Madison Area Technical College (MATC). He entered the career world as a Retail Sales Manager and continued in this role for 10 years. Looking for a new career, he entered the Hotel/Restaurant business until his friend referred him to Northwestern Mutual. Matt describes his career as a puzzle because the relationships he makes with people connect each day to the next. He chose to join the Leadership Team to give back to others and continue to lead by example.  Matt served as a College Unit Director in 2007-2008 before becoming a Managing Director in December 2008.
Matt has received the National Sales Achievement Award (NSAA) (2006-2010) as well as qualifying for the Million Dollar Round Table (2006-2012). He is an active member in the National Association of Insurance and Financial Advisors, GAMA International, South Central Wisconsin Builders Association (SCWBA), Forward Janesville, and Junior Achievement.
Managing Director
Office 262-646-6737
Mike Scher graduated from the University of Wisconsin-Whitewater in 2002 with a degree in Marketing. He was introduced to Northwestern Mutual through the internship program in his junior year at Whitewater. Less than a year after graduation, Mike returned to Northwestern Mutual as a full-time Financial Representative.
Mike is currently the Managing Director of the Watertown and Delafield offices. In this position, Mike balances his own personal production and managing a district network office. Mike qualified for Million Dollar Round Table in 2005, 2007-2014.
In Mike's free time he enjoys spending the days outside with his wife and kids or doing anything sports related. Mike enjoys coaching youth sports and he is an avid Packers fan.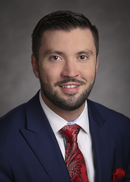 Chief Development Officer
Office 608-836-3080
Jordan Kosnick was born and raised in Madison, WI and is currently the Chief Development Officer at Northwestern Mutual in Middleton, WI. He started his career at Northwestern Mutual as a college intern while attending Arizona State University where he received his Bachelor's degree in Spanish and communications. Jordan has held a number of different roles within Northwestern Mutual, including: College Intern, Financial Advisor and Chief Development Officer. Jordan's core values, which he lives by both personally as well a through his practice are family, optimism, growth, integrity and impact.
In his free time, he enjoys listening to and making music as well as staying active in sports such as: flag football, basketball, hiking and snowboarding. He enjoys coaching youth football and basketball in his community. Jordan enjoys utilizing his coaching skills both on the field and off the field with newer Financial Representatives in the office.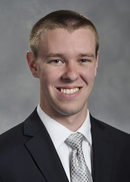 Bronson John Endres
Compliance Specialist
bronson.endres@nm.com
Office 608-836-3080
Bronson Endres was born and raised in nearby Sauk City, WI and attended the University of Wisconsin-Madison where he graduated with a degree in Political Science. He joined Northwestern Mutual as an intern in 2012 and has enjoyed every minute of working in the Middleton branch of NM. In his free time, Bronson can be found on the golf course, on the ski slopes or passionately cheering on the Badgers, Packers and Brewers.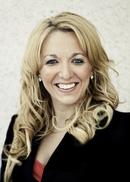 Ashley A Carlson
Director of Training
Office 608-836-3080
Ashley Carlson grew up in the small town of Evansville, WI. She attended the University of Wisconsin –Whitewater where she attained her bachelor's degree in finance in 2009. She started her career at Northwestern Mutual in 2011 as an associate financial representative for Josh Kosnick. For the past 3 years she has been a coach for our new financial representatives starting their career at Northwestern Mutual. As Director of Training her main objective is to educate and develop financial representatives and staff members. 
Ashley resides in Brooklyn, WI with her husband and their 3 dogs. She enjoys shopping, watching movies, golfing, cheering on the Badgers and Packers, and spending time with friends and family.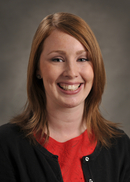 Kathryn A Thornton
Technology Coach
kathryn.thornton@nm.com
Office 608-836-3080
My Networks:
Kathryn Thornton grew up in Madison, WI and now lives along the beautiful banks of the Wisconsin River in Prairie Du Sac, WI. She attended the University of Wisconsin-Madison where she obtained her undergraduate and graduate degrees in biological anthropology and archaeology. She made the jump from studying some of the earliest evidence of technology in the archaeological record to advising and training teams on technology in the 21st century. Kathryn has been at Northwestern Mutual since 2012 and has been involved with the internship program, training and development teams and the recruitment department.
Kathryn's main objective as the Technology Coach is to help Financial Advisors effectively incorporate technology into their financial planning practice. Through a consultative process, she partners with advisors and their teams to create a plan with specific action steps to achieve desired goals and increase efficiency in their practice through the use of technology.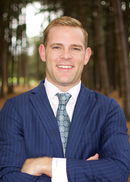 Field Director
Office 608-662-3929
My Networks:
Brent Cashore began his career at Northwestern Mutual on August 27, 2009--being a numbers guy it wouldn't surprise you that he could tell you the exact date. Prior to joining the company, Brent studied finance at the University of Wisconsin--Platteville. After graduation, Brent was offered a position with Northwestern Mutual. While this was his first job offer out of school he had nothing but support and encouragement from his family on taking the position. Brent remembered conversations that he had with his grandfather, who was a client of Northwestern Mutual for 30 years, and knew joining Northwestern Mutual was the right choice.
Brent enjoys working with young professionals and helping them navigate through some of the same life scenarios that he has recently gone through or is even currently facing. His passion for financial planning gives him the ability to create customized solutions so that each client has a plan that fits their unique life goal.
Field Director
Office 608-836-3080
My Networks:
Chris Anicete grew up in Madison, WI and graduated from University of Wisconsin- La Crosse with a degree in finance and marketing. After starting his career with Northwestern Mutual in 2009, he and his team have committed their focus on guiding clients to retirement by effectively assessing their long term financial portrait. Through detailed retirement analysis, accumulation and preservation planning and education on distribution strategies, his clients achieve full control of the portfolio. Chris believes in a holistic financial planning approach and he deeply cares about a long term relationship with all clients. In his free time, Chris enjoys fishing, hunting, cooking, spending time with his family, travelling, and cheering on his beloved Wisconsin sports teams.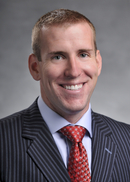 Field Director
Office 608-662-3928
Fax 608-836-8081
My Networks:
Karl Dettmann seeks to build long-lasting relationships as he helps clients prepare for a secure financial future. He's committed to delivering world-class insurance products and Internationally recognized investment services, adding value through his own knowledge and experience. Karl specializes in financial planning which includes life, disability, Long-Term Care insurance, as well as education funding, retirement planning and various investment strategies to best fit each client's individual needs. Karl was born and raised in Wisconsin, and resides in Verona with his wife Laura.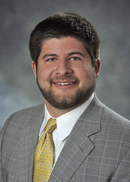 College Unit Director
Office 608-662-3887
My Networks:
Nick Mannebach grew up in Milwaukee, WI and started his career with Northwestern Mutual in 2013 in the internship program. Through risk management strategies, wealth accumulation and distribution planning, Nick and his team provide every client with a holistic plan that evolves with them over time. This commitment to establishing a long-term partnership has earned Nick company-wide honors. In his free time, Nick enjoys playing and watching sports, fishing, hunting, traveling and spending time with family and friends.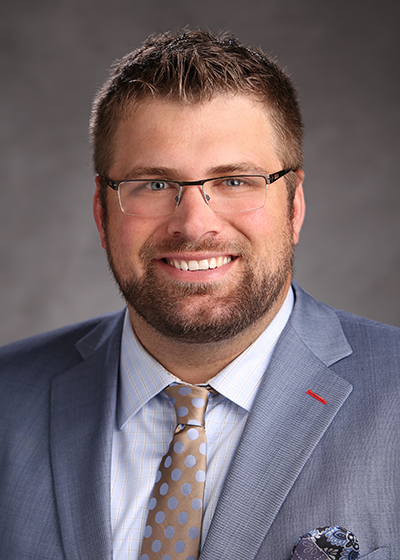 Field Director
Office 608-314-9260
Scott Wedige graduated from Northern Illinois University in 2011 with his bachelor's degree. He minored in Professional Sales and majored in Business Marketing. Scott enjoys helping people seeking financial solutions to reach their goals and dreams as well as financial freedom.
Scott resides in Janesville with his wife Hailey, his college sweetheart, and his children. He is a native of Elkhorn, WI. His hobbies consist of being outside, hunting, fishing, sports, boating and hiking. Scott was a part of NFL where he was team captain. In his football career, he played for the Jets, Giants, Bengals and Cardinals. He was All American and two times First Team All Conference.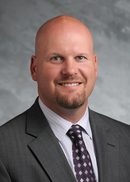 Field Director
Mobile 608-345-3229
My Networks:
Steffon Walby is originally from Lodi, WI. He currently resides in Middleton, WI after moving from Biloxi, MS where he finished his 20 year professional hockey career as a player and a coach.
Steffon enjoys playing hockey and golf as well as spending time with his wife Alexis and his two sons, Braxton and Carter. He also enjoys attending musicals, mountain biking and falling asleep to golf on TV. Currently, Steffon coaches hockey at Middleton High School. His biggest passion in life is seeing other people succeed and helping them along the way.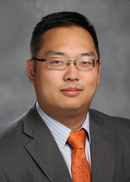 College Unit Director
Office 262-646-6736
Todd Bowditch grew up in Massachusetts; this upbringing resulted in his life-long obsession with New England Sports. Todd came to Wisconsin to obtain his Masters degree in Religion and Philosophy. He joined Northwestern Mutual as a representative in 2012. In September 2014, Todd was recruited into field leadership. He has most recently earning the role of the College Unit Director.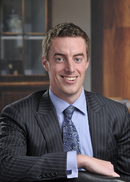 Financial Advisor
Office 608-662-3930
My Networks:
Will Gardner started his career at Northwestern Mutual as an intern during the summer of his senior year in college. He graduated from the University of Wisconsin-Stout with a Business Management degree and enjoys being back in his hometown of Madison, WI. Aside from being a Financial Representative and the College Unit Director of the Internship Program at Northwestern Mutual, Will enjoys landscaping projects, spending time with family and friends and when time permits, he likes to playing basketball. He is an avid Wisconsin basketball fan and says that the basketball season is the only thing that gets him through the long cold winters of Wisconsin. One of his favorite hobbies is traveling and he hopes to visit all seven continents during his lifetime. Will is very passionate about helping his clients achieve success. He believes in challenging his clients to set big goals, while creating a unique plan with real, proven, and reasonable strategies backed by an honest perspective on what it will take to get there.